Asset tags for IT? - Bob Geist
---
Asset Tags
Asset tags have been around for a long time to help the finance organization to track certain classes of company property to account for taxes, chargeback, depreciation etc. Many of the items they had to track, like office furniture, had no unique identifiers such as serial numbers. As a result, the asset tag became the standard of providing a unique traceable identifier for every piece of valuable company property. In IT, almost all of our devices have serial numbers which are usually unique and we may also have asset tags on some of our equipment. So, is there a benefit to us to have asset tags on all of our IT equipment?
Benefit
The primary benefit to having asset tags on all equipment in the OBTAIN database is to provide an easy way to audit the database contents. One of the major problems for all databases, is they quickly become useless if they are not kept up to date. After all, OBTAIN provides an enormous advantage to the IT staff only if the information in OBTAIN is reliable.
OBTAIN currently provides a quick and easy to use audit function that depends upon all of the assets in OBTAIN having a unique barcode identifier that is machine readable that allows the user to very rapidly audit the data center. This provides 100% assurance that the information provided by OBTAIN matches exactly what is in the data center.
Adding Assets

Having just completed adding asset tags to a large data center (10,000 devices), there are a few tips I would like to pass along.
1. The OBTAIN audit function depends upon having a barcode readable asset tag on every device in the OBTAIN database.
2. If there are existing asset tags they must have a barcode in order to be usable.
3. The barcodes must be easily visible to the barcode scanner, so it is helpful to try and attach barcode tags in a standard location to make them easy to find and not buried under a pile of cables.
4. There are many ways to generate asset tags. You can make your own using a label printer or you can purchase pre-printed labels. On my site, almost half of the devices needed labels. I chose to use preprinted labels for several reasons. They were less expensive (about six cents per label), they have a very sticky adhesive that works well even on dusty surfaces, they don't smudge, and they come on easy to peel off sheets in numerical sequence so they were easy to add to the database.
5. We chose a relatively small tag (Polyester Cloth Labels - ┬╝" x 1") so that they would fit on the smaller equipment such as individual blades and fit on equipment with very little available panel space like Cisco switches.
6. We also chose to have the tag number in human readable format with a barcode printed underneath. For small labels the printing process assures high definition so that the barcode reader could "see" the barcode even though it was quite small.
7. We chose a number sequence that was relatively short (one alpha character, five numeric digits), to make it easier for the user to recognize as a tag. Also, by starting with alpha character it guarantees that during an OBTAIN import or export using Excel, Excel will maintain the leading zeros.
8. As new devices come into the data center, as part of the installation process, tags are attached to the devices. So, if any devices show up on the floor with no tags ÔÇô they did not go through the installation process.
9. When attaching asset tags to equipment, attach new labels in numerical order. Then, keep a simple log of asset tag numbers used. It is then easy to check to be sure that as asset tag numbers are used, they show up in the obtain database.
10. As devices are removed from the data center, using your laptop with a barcode scanner, you have an accurate list of exactly what devices are being removed so the database can be updated.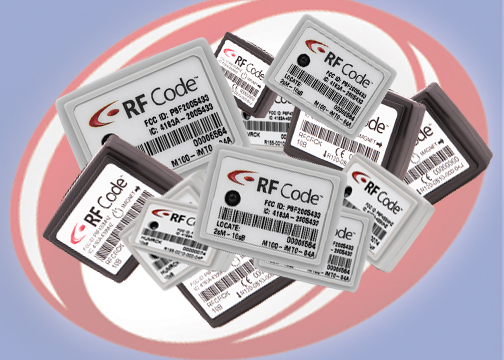 See Also:
---
Article ID: 18
Created On: Mon, Jan 20, 2014 at 10:28 AM
Last Updated On: Fri, Jan 31, 2014 at 2:23 PM
Authored by: OBTAIN Customer Support [support@obtain.com]
Online URL: http://kb.obtain.com/article.php?id=18